Ride like the wind over the Aegean Sea's glittering cobalt waters and drop anchor at some of Greece's most admirable ancient spots. Traveling by sea is the ideal way to visit sacred temples and magnificent ruins that are steeped in mythology and history alike.
When yachting through ancient Greece, linger at awe-inspiring places and soak up the local culture or move on to the next aquatic stopover. Spend hours or a day exploring and discovering places to dine, pamper yourself with an onboard massage from a local expert, swim and shop. Or simply stroll dreamily through village roads soaking up singular landscapes, architecture, and culture.
The Temple of Poseidon at Cape Sounion
Built in 444 BC, the temple dedicated to the God of the Sea remains semi-intact. Its tall marble columns soar to the sky where four stars are in perfect alignment; mystics believe they create a portal to the universe. You'll be entranced by the Temple of Poseidon as soon as you catch sight of it from your boat. Hop off and walk up to take in spanning sea views all around and one of the most now-I-can-die sunset views in Greece. Located on the southern coast of Attica, Cape Sounion is an excellent stop on your way to the Cyclades Islands. In warmer weather the area is ideal for swimming, with several options (from completely private coves to organized beaches). After experiencing a dreamy sunset at the top, dine at one of the seafront restaurants serving classic Greek seafood. Or take full advantage of having your anchor dropped underneath the beautifully lit temple and savor dinner onboard.
Naxos' Portara Gateway
A giant marble gateway to a 530 BC temple that was never completed, you'll spot the rectangular Portara as you sail into Naxos town's port. It's one of the most famous Cycladic landmarks on an ever-popular island known for its hippie-chic vibe and archeology alike. From land, notice how it looks like a doorway to the sea. Framing magnificent sunsets as it stands raised on the tiny islet of Palatiaitia, it's an Instagrammer's dream. Another way to enjoy mesmerizing views of the ancient gateway is by walking in the picturesque old town, ideal for coffee, a bite and shopping. If you want to delve deeper into Naxian history, venture further to see a 5.5m high marble statue of a nude young man, the Kouros. He was sculpted around 55o BC as a commission from a wealthy family, and lies sleeping peacefully on the ground. Or head to Drimalia area to see the 530 BC Temple of Demetre. Naxos is also known for its flavorsome local cuisine (its potatoes and cheese are especially famous!) and stunning coastlines, most famous of which is Aghia Anna.
The Sacred Island of Delos
Delos was considered as a holy place an entire millennium before it was designated as the sanctuary where Apollo and his sister Artemis were born, according to wild, wise and fantastical Greek mythology. A short trip from busy, cosmopolitan Mykonos, this tranquil and uninhabited island remains magical today. Swim in the crystal waters below and take time to walk up and explore this world unto itself. Admire the awe-inspiring unearthed ruins of temples, market squares and roads. See the Terrace of the Lions, the Minoan Fountain, the House of Naxians and House of the Dolphins, the Sacred Lake and the world's oldest Synagogue. Relish the contrast of these millennia-old ruins with the Aegean Sea as their stunning backdrop. Hire a local tour guide to receive all of the wonderful back stories to the islands holy treasures. There is definitely something sacred in the air here, and many people return just to feel the special vibes and sweet sea breezes. This small island once was, in Ancient times, the center of trading in all the Mediterranean. Visits end after sunset as the island is uninhabited, but you can stay close on your yacht and keep the time travel experience going.
The Theatre of Ancient Epidaurus
Just 30 NM from Alimos Marina in southern Athens, Epidaurus Theatre makes for an unmissable stop on the Peloponnesian coastline. Famed for its perfect acoustics and verdant surroundings, the ancient amphitheatre is today used as a venue (seating around 13,000 spectators) during the summertime Athens & Epidaurus Festival. It was once part of a giant medical spa complex known as an Asclepion (named after the healer-god of the same name). Patients would travel from near and far to receive treatments and visit the Dream Oracle, who would channel healing solutions. Facilities included comfy accommodations, restaurants, gymnasiums and a stadium, hot mineral springs and baths. The theatre was used for music and theatre therapy. Sail here for a visit to the archeological remains and a jaunt into the Old Town or combine it with visits to nearby Korfos or Poros. For a longer trip, sail round the southwestern coastline, heading to the Argolic Gulf (after sailing past Hydra, Porto Heli and Spetses) to visit the beautiful Peloponnesian towns of Nafplion and Monemvassia, Methoni and Ancient Olympia. Ancient Greek bliss!
Aphaia Temple in Aegina
If you're feeling sporty, hop off your yacht and onto a bicycle to head to the 5th Century BC Doric Temple of Aphaia along the Saronic island's northern coastline up to pine-clad Mesagro hill. Otherwise dock at the main town's port and go worship Aphaia, who according to Greek mythology Artemis turned into a fellow-goddess, by car. Sacred geometry fans sustain that this temple was constructed so that it makes part of an isosceles triangle, together with the temples of Poseidon in Sounio and the Parthenon in Athens. Aegina is charming for a day visit with plenty of tavernas, restaurants and cafes to relax at as well as attractive beaches during summer. If you drop anchor at Klima beach, a taxi can meet you from the shore to take you the temple dedicated to eh fertility goddess. From here sail towards the tiny and charming island of Angistri and for a longer trip carry on to volcanic Methana and further down, Poros.
Delphi and Galaxidi from the Port of Itea
Dock at the port of Itea to enjoy ancient gems galore in Delphi. The legendary World Heritage site is known for structures and ruins such as the famous Oracle of Delphi, Temple of Apollo and Tholos of Athena. Enjoy the mountain views as you walk to the stadium, theatre and then a visit to the modern archaeological museum. Sprawled around a breath-taking and lush setting this ancient site is not to be missed. Nearby is the picturesque maritime town of Galaxidi, where one can see the Tomb of King Lokros, a catacomb dated to the early Christian era, vaulted tombs from the classical period in Kalafati and the mosaics of the King's Palace in Penteoria. Tranquil Galaxidi is also known for its charming neoclassical 'captain's houses' (kapetanospita), narrow cobblestone alleys and understated glamour. If you're here at Carnival time don't miss on the Alevropolemos – local 'warfare' during which people launch kilos of flour at each other in the streets!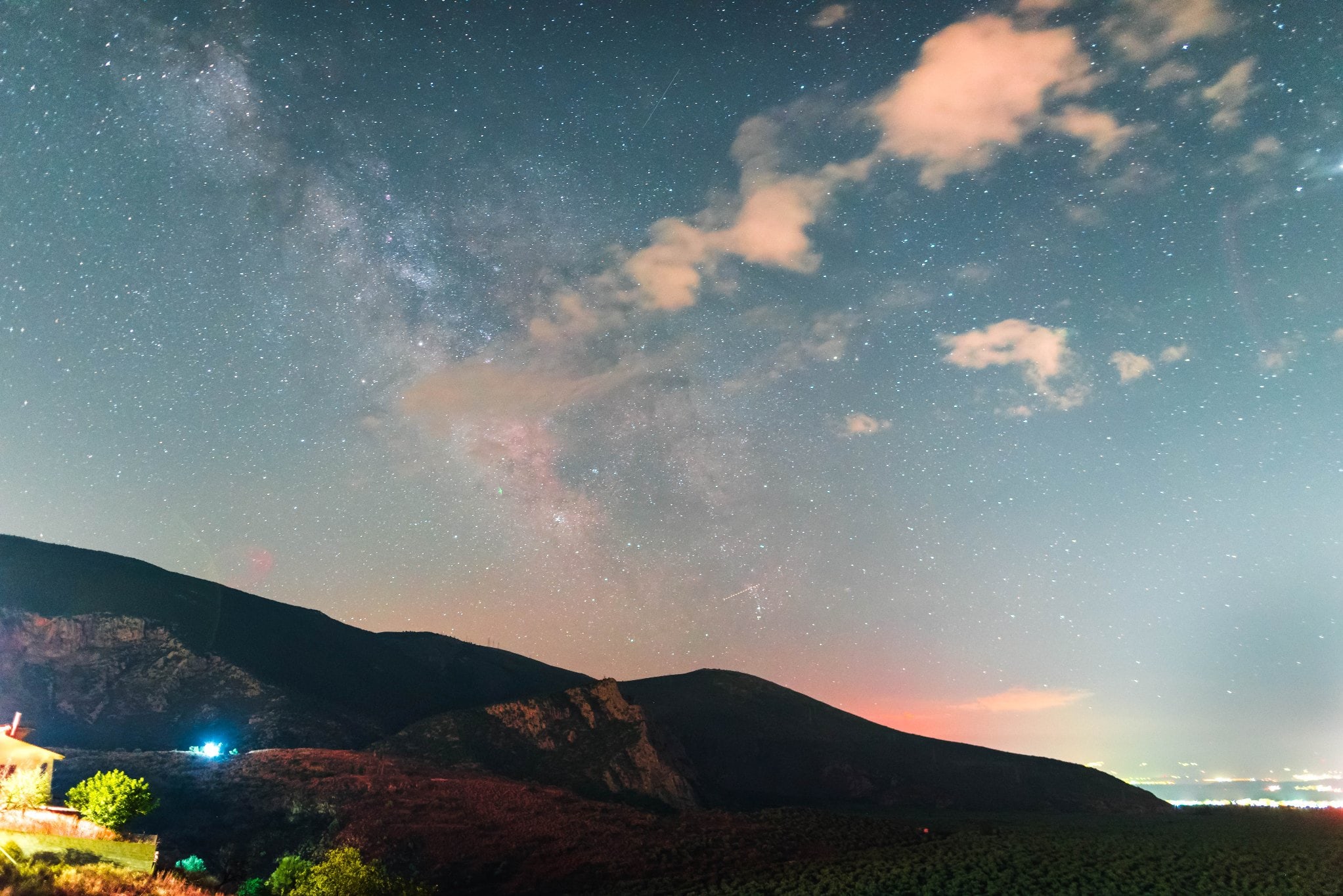 By Alexia Amvrazi