Become the star of your own photoshoot as you explore a unique setting of chalk-white rock and azure-blue sea on the northeastern coast of Milos, and prepare to fall in love … to the moon and back.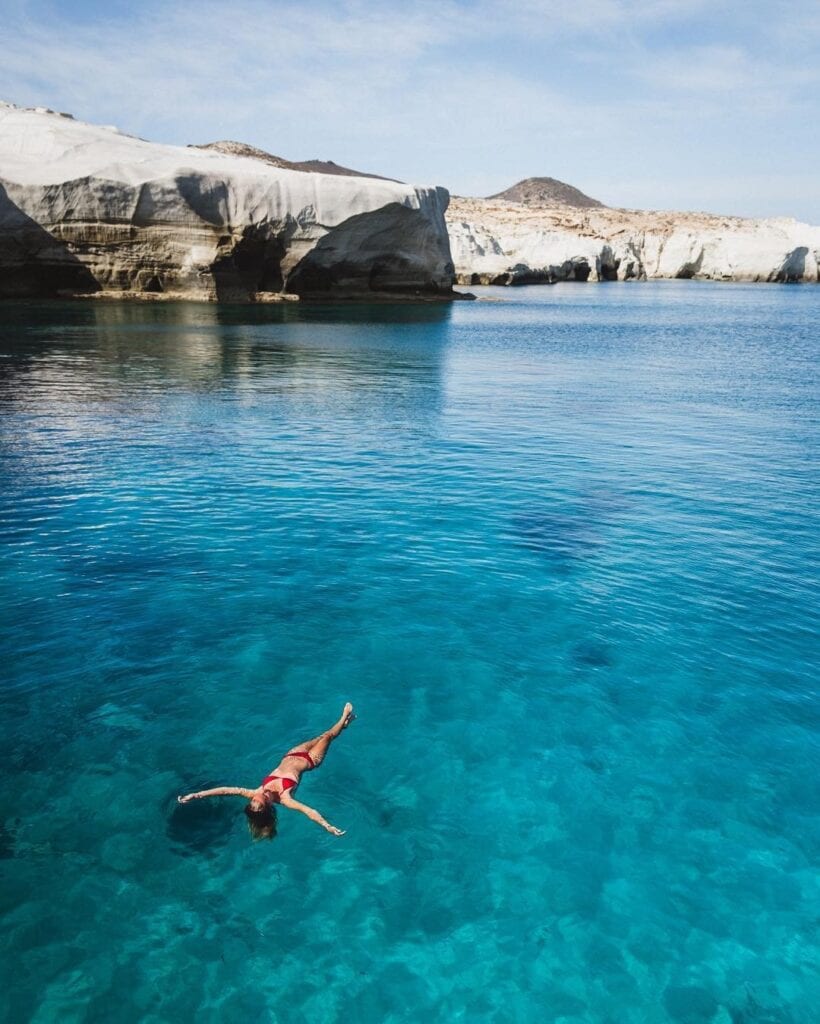 OVERVIEW: Milos is one of the Cycladic islands of Greece, most known to the world for the Venus de Milo!  The marble statue of the love Goddess Afrodite or Venus, was discovered on the island. The Best time to visit MILOS is May through October.
For those of you who have always harbored a wish to travel to the moon (and maybe do a little sunbathing whilst you're there), your answer lies on the island of Milos. Sarakiniko is Greece's lunar landscape: an extraordinary scene of chalk-white rock, smoothed and shaped by time, and all the more dramatic for its contrast against the azure sea beyond.
Named after the Saracen pirates who once used it as a hideout, Sarakiniko Bay is coastline wilderness at its most alluring. There's even a partly-exposed shipwreck that you can explore, adding to the sense of drama.
There's a good chance you'll have seen Sarakiniko, even if you haven't yet visited. It's been the setting for countless new-season fashion photoshoots, with the contours and colors of the eroded volcanic ash, sandstone and pumice stone serving as a unique backdrop. So before settling down on the narrow, peninsula-sheltered sandy beach, it's worth exploring. There's even a network of abandoned mines and caves.
The more daring might opt for some cliff jumping off the rocks into the deep waters below (don't rule it out until you've watched others doing it). You could spend the rest of the afternoon lazing on the rocks.  Hot stone therapy in its truest form can be experienced in just this way.
A final tip is to stay till sunset and, if you get the opportunity, definitely visit at night when there's a full moon. The effect is otherworldly.
To Sarakiniko
From Adamas (Adamanta) port
By car or taxi: 4km (10mins)
Do not miss this exquisite island on your Cycladic itinerary.  Keep in mind the Meltemi winds may keep you there longer than planned if you visit in August!
Happy landing on the moon.