Motor yachts dominate the charter industry and it is no surprise why.
They are considered the highest level of luxury yachts for charter.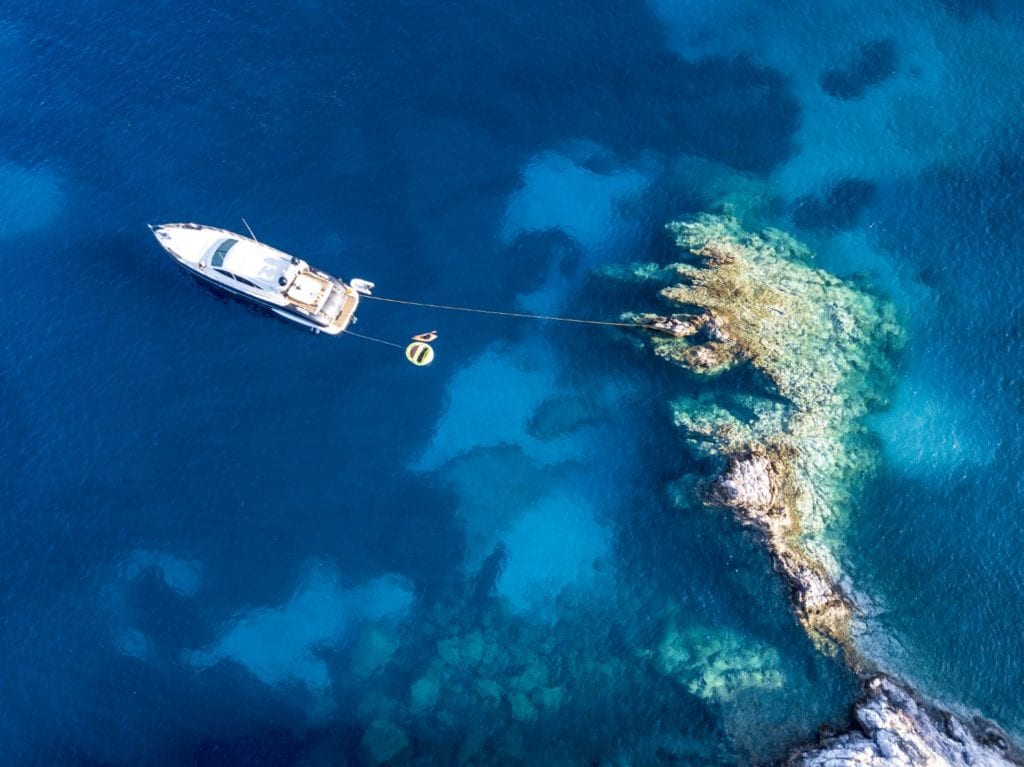 "The greatest advantage is its speed and therefore the capability to get from one destination smoothly to the next in less time," says Kathy Lefakinis, President of Valef Yachts.
For those looking to visit more destinations on their holiday and have a full itinerary, a motor yacht is an obvious choice. Most first time charterers gravitate towards motor yachts due to their speed and space which typically means more onboard facilities and opportunities for more recreational activities, and comfort.
Most motor yachts start at about 50 feet in length and elevate to close to 400 feet and have larger beam size than sailing and motor sailer yachts. There are two types of charter motor yachts; Displacement yachts offering smooth cruising where planing hull yachts offer a greater amount of speed.  Planing hull motor yachts are designed to lift up and glide on top of the water when the power is great enough. The weight of the yacht is supported by the hydrodynamic lift. Motor yachts also have shallow drafts that allow for easier navigation along coastlines making coves more easily attainable and docking an easier task.
As the yacht increases in length and beam she is able to offer the charterers more amenities aboard; there is more space for sea toys to be housed such as jet skis, wave-runners, canoes, paddleboards, water skis, water slides etc. The larger the yacht the more crew is required and able to be separately housed from her guests aboard. They will pamper the clients attending to all their needs and desires as well as maintain the good order of the yacht.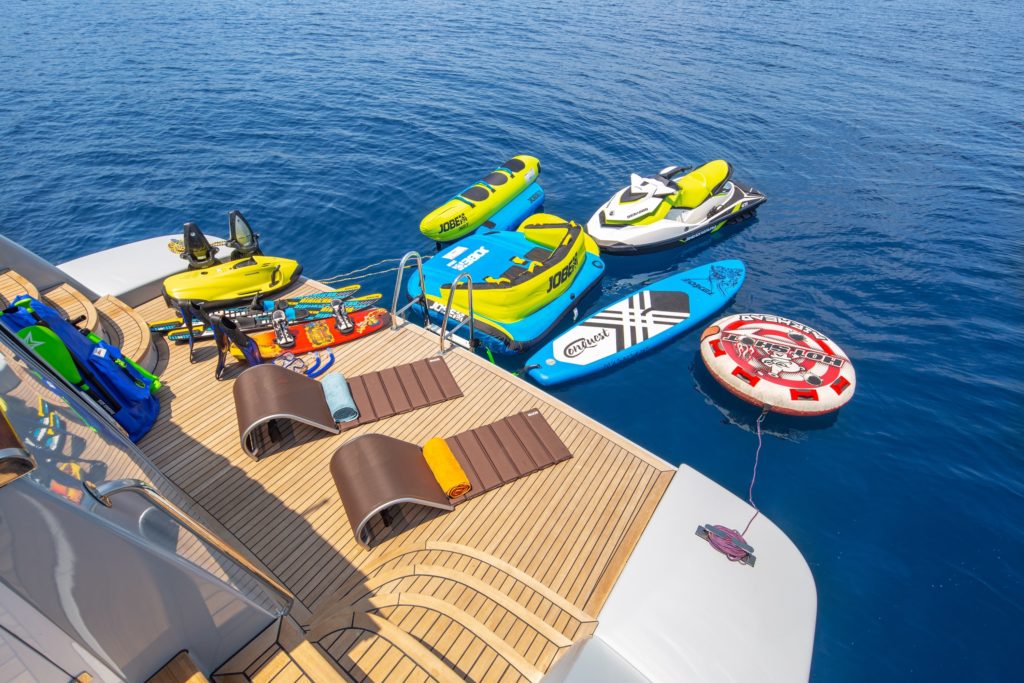 High cruising speeds, spacious interior areas (salons, cabins, bathrooms which may house a Jacuzzi tub, gyms and even beauty salons etc.), large deck spaces with sunbeds, outdoor dining areas, deck Jacuzzis, swim platforms, and shaded lounge areas help make motor yachts mark as the top in luxury yachting.
When selecting a motor yacht for charter it is important to consider your priorities.
-Will you need more deck space for your group and areas for privacy?
-Will you need more amenities or even a helipad (which is available only on megayachts)?
-Will you need a certain number of crew to service you?
With the above in mind, allow us to guide you further on your yacht charter choice so you choose the best yacht for your luxury vacation in the Mediterranean.