When our clients entrust us with creating Memories for them that will last forever we consider that serious business. But when a charter is being used for Corporate travel it is nothing but serious business. Yachts have been used for decades as a way to conduct high level executive business meetings.  Enjoy in privacy and security discreet business meetings, special corporate events, employee recognition and reward programs and incentive programs.  There is no better place to remove all distractions and make one's business the point of attention.
Building a group of employee's moral and bonding among each other makes for a better well-oiled working team.  Partaking in joint fun activities the yacht has to offer, seeing new sites and experiences helps gather the workers in a new fun way making for better interaction.
Whether it is joining top International events such as the Cannes Film Festival in the most fashionable way or making your very own tailor-made event to celebrate a company's anniversary, a new CEO, or a large merger, Corporate Yacht Chartering surpasses all venues.
We obsess about the overall luxury yacht charter experience. Impeccable service is offered from the Travel to and from your yacht to the quality of the lemons used in your cocktails.  Corporate yacht charters create the ideal circumstance and atmosphere to bond intimately while being catered to by your professional yacht staff.
Ask one of our experts for the right yacht for your occasion. Yachts can be chartered for the smaller group of 8-12 or for the larger group of up to 50 passengers.
Corporate Charter Offerings
Meetings & Conferences
Luxury corporate yacht charters offer the perfect balance between business and pleasure. Offering a unique and memorable experience, the vibrant atmosphere and unparalleled service available on a superyacht charter is perfectly suited for corporate meetings and formal events. Luxury yacht charter is customized to meet the needs of your business goals, with complete privacy, decadent cuisine, and endless activities to create a truly memorable occasion. Yachting provides a tremendous opportunity to provide potential clients a remarkable experience. Hold company retreats with an unforgettable backdrop that boost morale, sparks innovation, and builds strong bonds with winning sales and executive teams. Make your next corporate event one for the ages!
Corporate Events [enter] & Product Launches
When all of the fine details are taken care of, the focus can turn to the product you are launching and attention given where it matters. Deluxe accommodations and spaces will guarantee that your product or company us reflected in the way most favorable for positive feedback and a happy experience. Align your company's core values with the luxury yacht of your choice and let us handle the logistics and fine details.
Team Building
Be hosted in complete comfort and privacy aboard one of our many yachts for charter while an exclusive custom itinerary will pave the way for unforgettable experiences and memories throughout the ports of call. Get more adventurous with your team onboard a sailing yacht where physical thrill and the crew's teamwork set the standard for an inspired team building charter. A flotilla or one yacht accommodating your esteemed co-workers, partners or employees is a unique occasion that will raise the bar and inspire all.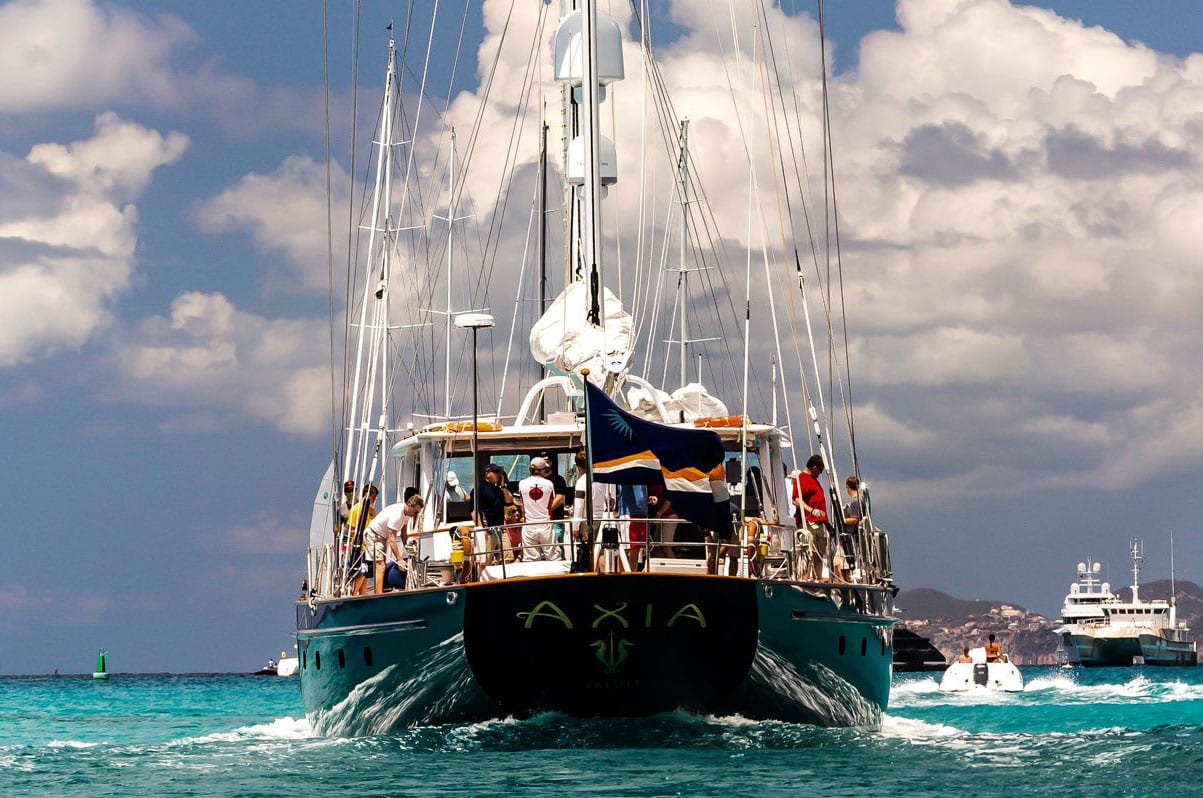 Staff / Employee [enter] Incentives
What better way to say 'thank you' to top earners in a company than by offering accommodations in a luxury yacht for a charter around the most beautiful islands with the most hospitable yacht staff and local people. Kick back in the sun while enjoying the ever-changing view while the steward tops off your drink in hand. Feel like royalty among other top earners and achievers while gaining energy and inspiration to keep raising the bar for yourself.
I am a meeting planner by trade and know the effort that is made to make a trip come off like it is a seamless event. You all did it.
~ Happy Valef Client
In English the word is "pampered". We loved it. Again, this is the reason we give you our highest recommendation.
~ Flaschen family
My companions and I achieved this glorious state of free-floating delight last May by setting out from Athens' harbor at Piraeus in a seventy-seven foot motor sailer, rented though Valef Yachts….
~ Vogue magazine
I'm speechless at the extent that you have gone for this charter and your service/hospitality is unsurpassed!
~ Wei Q.
Thank you all for the wonderful hospitality! Truly a magical adventure and delightful crew. Memories to last.
~ Kardashian & Jenner family