Arranging a luxury Valef Yachts Charter in Greece or the Mediterranean is designed to be a pleasant and enjoyable experience.  If you're new to chartering, we are here to help walk you through and plan the entire experience. We know what makes a successful charter. We take careful consideration in listening to your heart's desires and guiding you through the entire process of turning your dreams into a reality.  For almost 60 years, we've been putting together the most exclusive and exciting yacht charters for families, friends, and corporate events. When it comes to choosing the best yacht to charter, our intimate knowledge of the fleet allows us to find the perfect yacht for you. Our carefully curated staff, crews, chefs, accommodations and delightful excursions keep our clients coming back for more.  See the list of things to consider below and reach out to let us create a custom experience for you.
Chartering Considerations:
Choosing your dates
First in line when curating your trip, we must know which dates you are considering having your vacation. Whether the dates are firm or flexible, it is crucial to finding the best yacht, hotel and or villa for you based on availability. If you are not sure when you'd like to make your holiday, our team can guide you based on your interests and budget. What to consider when choosing which season to come? The weather, wind and sea temperature, the rates of the yachts and hotels (based on high and low season), the crowds, your activity interests, etc. All of this can be discussed with a Valef team member who knows intimately the details of the seasons per destination.
Finding the right charter yacht
While you might have an idea of the perfect yacht in mind, the best yacht for your group might not be what you think! Our job is to inform you for what is most important when selecting a yacht based on your needs and budget and our knowledge of the fleet. We know well the fleet of yachts to select from so can assist in this important decision. We will then offer you numerous yacht selections from which to narrow down and choose. Once we have selected your yacht, time to book it and take care of the fun details in planning your charter! [enter][enter][enter][light-btn url="https://valefyachts.com/yacht/"]Search Yachts[/light-btn]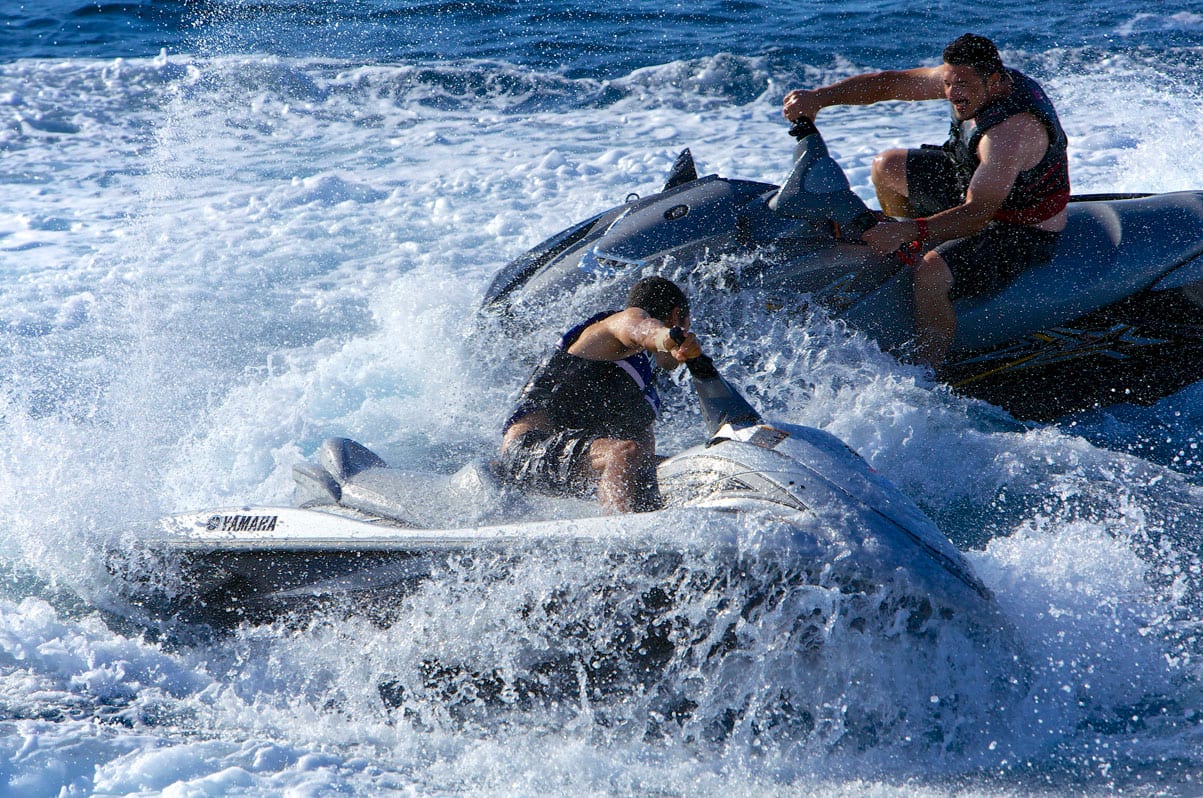 Yacht Charter Types
A private yacht charter is most commonly for the purpose of a perfect holiday yet there are many types of yacht charters. Looking for a yacht for a TV or film production perhaps? Want to host a group of employees onboard for an incentive cruise? Looking for the perfect place for private business meetings for special clients? A yacht is a fantastic solution, allow us to help you realize your big ideas. [enter][enter] [light-btn url="https://valefyachts.com/charter/#types-of-yacht-charters"]View Types of Charters[/light-btn]
Type of Experience
Your yacht charter might incorporate elements for the perfect family holiday or maybe for that romantic escape you have been waiting for. The charter experience can be customized to fit your ideals. [enter][enter][light-btn url="https://valefyachts.com/charter/#types-of-experiences"]View Types of Experiences[/light-btn]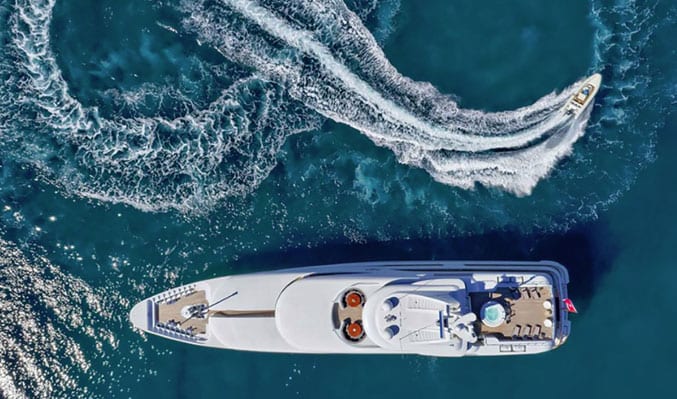 Destinations
Your yacht is your own private floating villa or floating island even, where you relish the company of your charter party and yacht crew and the splendid service onboard. But oh yes, beyond your floating oasis are incredible destinations to explore. Greece with her thousands of islands or Italy with the posh Amalfi Coast, and much more. Valef charters all over the Mediterranean, Turkey and Croatia and even in exotic locales upon request. Whether you are exploring a destination for the first time or returning to relive the glory of a beloved location or to see even more, we have excellent yachts to offer and rich itineraries for exquisite exploration. [enter][enter][enter][enter][light-btn url="https://valefyachts.com/destinations/"]Explore Destinations[/light-btn]
Cuisine
Tasting the local flavors of your charter destination is a great part of the experience which helps make long lasting memories. We source fresh, local products for your private onboard chef to make delicious creations with and when desired, source ingredients and food and beverage products from around the world to have aboard. We understand that on holiday you want to eat like a local or perhaps like a superstar and also have your dietary needs met whether it's gluten-free, vegan or other. We design menus with the chef of your yacht to cater to your needs and we consider the charter a success when customers first rave about the food. The way to the heart is through the belly after-all, no?! [enter][enter][enter][light-btn url="https://valefyachts.com/contact/#general-contact-us-form"]Inquire Now[/light-btn]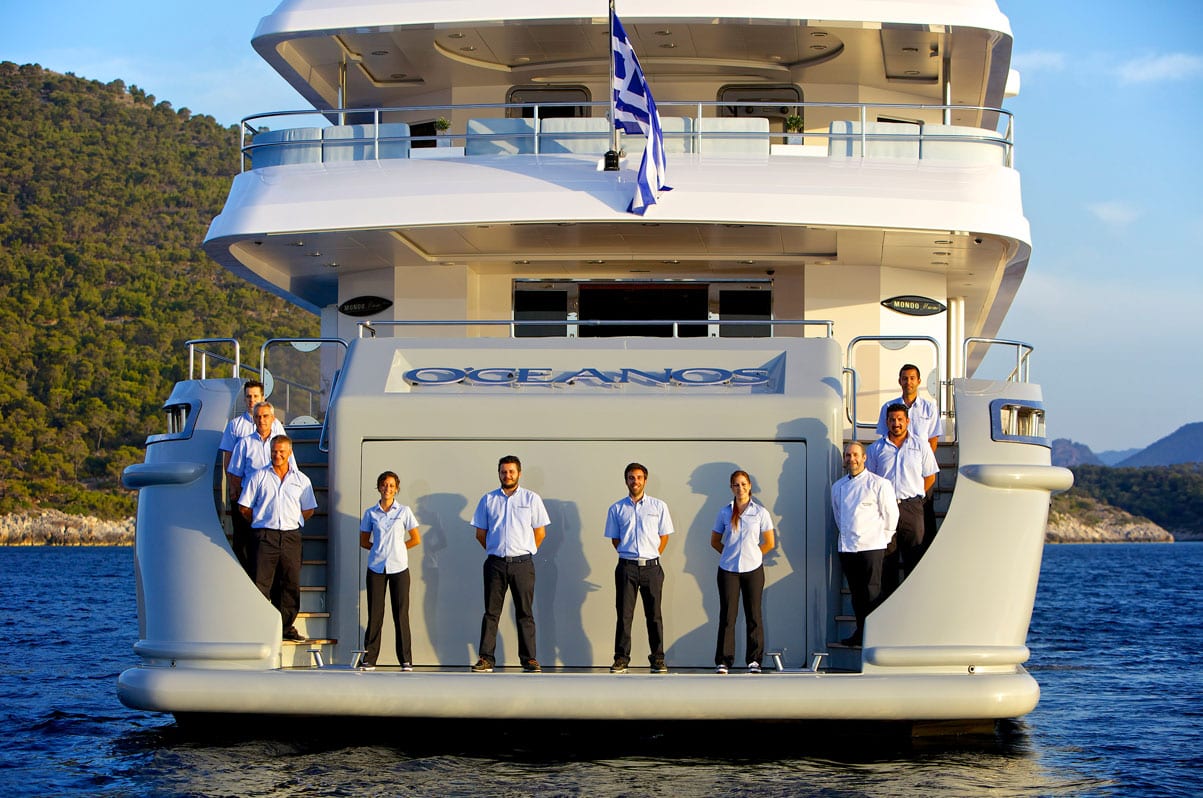 Crew
All of the yachts on our site are fully crewed. The crew is included in the rate of the yacht and each yacht has a certain amount of crew in order to best care for the yacht and the guests onboard. There is no better way to be pampered than having your Captain taking you to the best locations so you can open your eyes to new scenery each morning, the steward/stewardess bringing you your favorite drink before you realize you are thirsty, and your private chef catering to your tastes and surprising you with new flavors. We know the yachts' crew and communicate with them before and during the charter to ensure the best service. [enter][enter][enter][light-btn url="https://valefyachts.com/contact/#general-contact-us-form"]Inquire Now[/light-btn]
I am a meeting planner by trade and know the effort that is made to make a trip come off like it is a seamless event. You all did it.
~ Happy Valef Client
In English the word is "pampered". We loved it. Again, this is the reason we give you our highest recommendation.
~ Flaschen family
My companions and I achieved this glorious state of free-floating delight last May by setting out from Athens' harbor at Piraeus in a seventy-seven foot motor sailer, rented though Valef Yachts….
~ Vogue magazine
I'm speechless at the extent that you have gone for this charter and your service/hospitality is unsurpassed!
~ Wei Q.
Thank you all for the wonderful hospitality! Truly a magical adventure and delightful crew. Memories to last.
~ Kardashian & Jenner family