By Alexia Amvrazi
"Savatiano is like drinking the Greek summer," internationally acclaimed wine expert Tara Thomas wrote for Wine & Spirit magazine. She added that the wine produced from this sturdy grape, which is born and bred in the Attica region – is "fruity, complete in taste, easy to drink…a world-class grape." Over the last 30 years winemakers in Attica's north, west and eastern zones have been experimenting with the grape. The results are exciting: from ancient retsina (once a strongly flavored, somewhat rough wine but today made in some renditions with great finesse) to delicate, crisp and fruity whites (80%) as well as some warm, hearty reds.
With almost 30,000 acres of vineyards, the Mesogeia region (with Mt Imittos to its south and Mt Pendeli to its north) has been bountiful with Savatiano vineyards for hundreds of years. The dry, warm climate in Attica, clay-like, calcium-rich soils, the sea that surrounds it and cools the vineyards in summer with its 'meltemi' winds, and year-round sunshine are all conducive to great winemaking.
Wine lovers can explore over 30 excellent wineries in the Mesogeia region, as well as in other Attica towns such as Kapandriti, Pikermi, Spata, Koropi, Pallini, Stamata and Afidnes on the northern and western outskirts of Athens.
Savatiano may still be king of the Attica vineyards, but modern Greek winemakers in this prefecture have also been experimenting – and winning awards – with other exciting grape varieties. The often family-run, small producers make their wines using grapes from around the country and abroad, including Malagousia,  Fileri, Assyrtiko, Robola, Cabernet Sauvignon, Vilana, Merlot, Agiorgitiko, Athiri and White Muscat.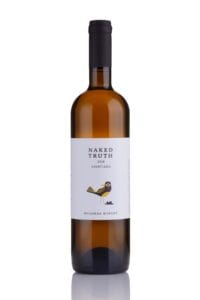 When asked to share his favorite Attica wines, Nico Manessis, author of the Greek Wine Guides and the website Greek Wine World, says: "My favorite wines from Attica are unsurprisingly from the wineries I most recommend one should visit: at Milonas, try Savatiano 'Naked Truth', a single vineyard wine showcasing Attica's lighter bodied character. From Gikas, taste the 'Vradiano & Merlot', a rare Greek grape with some cosmopolitan French and a kiss of oak from this fruity red wine. From Papagiannakos winery, try 'Old Vines', which has a sophisticated minerality with staying power. Age it for 3-5 years. And from Ktima Kokotou try the barrel-fermented 'Chardonnay'."
Kassandra Lefakinis of Valef Yachts in Greece says of 'Naked Truth', "I loved experiencing this wine – starting with its fruity nose and color of the bright, Greek June sun. There's enough acidity to give it flair and its long finish makes it poetic. It's easy to drink with a mineraly flavor; it would be delightful to sip onboard with a variety of Greek cheeses and 'kritsinia' (Greek breadsticks). Imagine sipping the ancient Athenian terrain!"
Attica's 6 Top Must-See Wineries
Milonas
What started as a small winery in 1917 and was fully renovated into modern wine-making facilities in 2006 has received numerous global awards. Distributing worldwide with a production of 99,000 bottles per year, Milonas cultivates the Savatiano (also an oak matured version), Malagousia- Mandilaria, Merlot, Assyrtiko and Agiorgitiko grapes. To book an appointment to visit the winery: +302299068156
Gikas
In its fourth generation of winemakers, the Gikas family vineyard produces fine wines on the slopes of Mount Kithaironas in Viotia but the winery, with its own wine lab, is in Spata. With interesting wines such as the resin-based Assyrtiko, a rose wine blending Merlot – Syrah and Cabernet Sauvignon and a white with tones of honey made from overripe grapes, these are wines definitely worth tasting. To book an appointment to visit the winery: +302106634595
Papagiannakos Domaine
With a winery that was once a monastery and surrounded by sprawling vines, this winery in Markopoulo, Mesogeia was the first to have been built by bioclimatic standards ion Greece. The awarded winery produces 10 labels from Assyrtiko, Savatiano (a dry white as well as retsina), Agiorgitiko, Merlot, Cabernet Sauvignon, Malagousia grapes. The winery organizes tasting tours, conferences (in a fully equipped on-site venue) and catered events. To book an appointment to visit the winery: +30 22990-25206.
Ktima Kokkotou
This estate in Stamata, a town north of Athens, is far more than a winery that since 1980 has been producing over 10 labels of top-quality wines. At an altitude of 450m and with excellent terroir, the Kokkotos vineyards yield grapes such as Assyrtiko, Merlot, Cabernet Sauvignon and Savatiano. When you book a wine-tasting here you can also stroll the lush and expansive grounds to see beehives, olive groves, a poultry farm and a vegetable garden. They also have an elegant outdoor reception area with a large swimming pool that hosts events such as weddings and seats around 600 people. To book an appointment to visit the winery: Tel: +30 210 8145113
Boutari
Managed by Roxani Matsa, a viticulturalist who lives on the land in the region of Kantza, Boutari's Attica vineyard has been cultivated since the early 19th century. Although not currently generally open to offering tours, this Attica winery produces wines well-worth tasting in the capital's wine bars. It produces six different labels based on grapes such as the local Savatiano, Malagousia, Roditis, Syrah and Sauvignon Blanc. To book an appointment to visit the winery:+30 210 6605200
Strofilia
Focusing first and foremost in the cultivation of the Savatiano grape, this vineyard in more recent years also started producing fine wines made from the Malagousia and Assyrtiko grapes. Located in the area of Anavyssos, the winery is the company's main bottling center and has a guest area for wine tastings.  To book an appointment to visit the winery: +30 22910 41650

"Worthy is the wooden table
the white wine with the spot of sun."
Odysseus Elytis, Axion Esti (Worthy it is)